The task pane
The task pane is where you do much of your work with SpreadsheetConverter. It lets you add graphical widgets and set options for the converted web page.
Showing the task pane
To show/hide the task pane, click on the dotted symbol on the vertical separator.

Shortcuts in the ribbon
The task pane uses tabs for its different sections. You can go directly to one of these tabs using the shortcuts in the SpreadsheetConverter ribbon in Excel.
The Workbook shortcut opens the Workbook tab.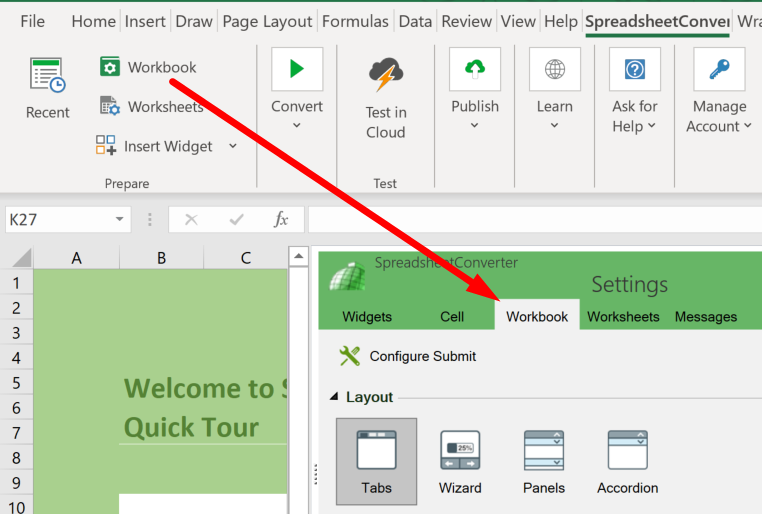 The Worksheets shortcut opens the Worksheets tab.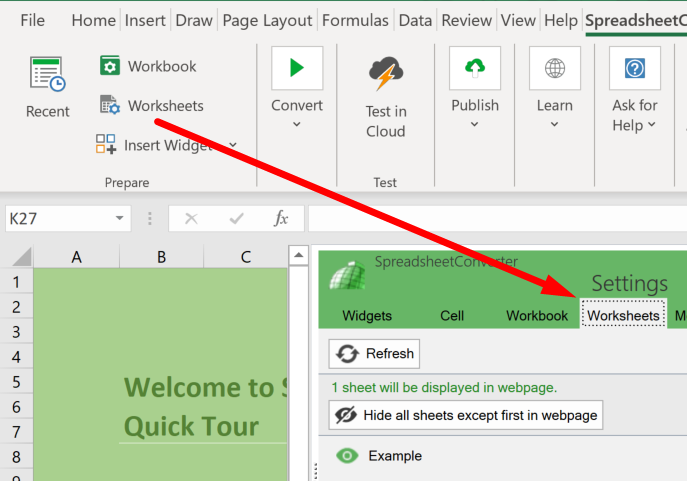 The Insert widget shortcut opens the Widgets tab.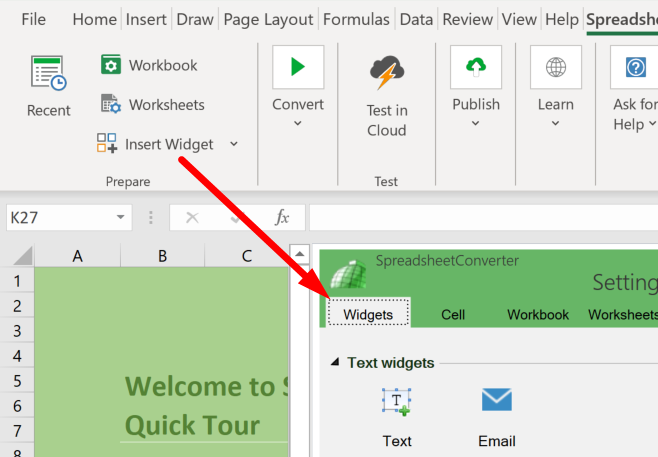 If there is a widget in the current cell, the Edit widget shortcut opens the Cell tab with the settings for the widget in the cell.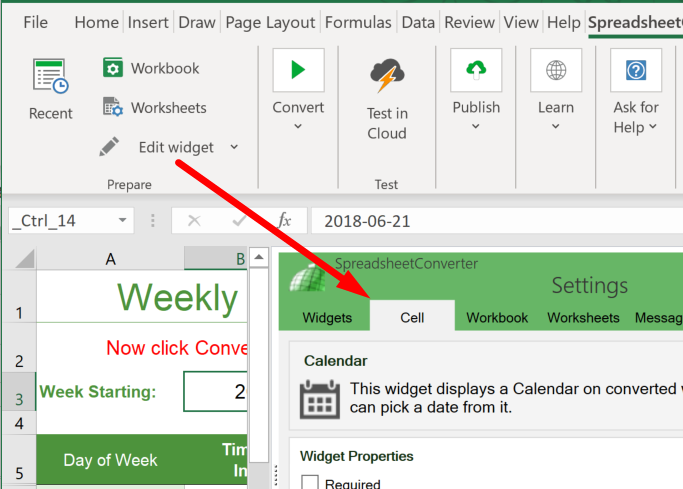 The Messages shortcut opens the Messages tab.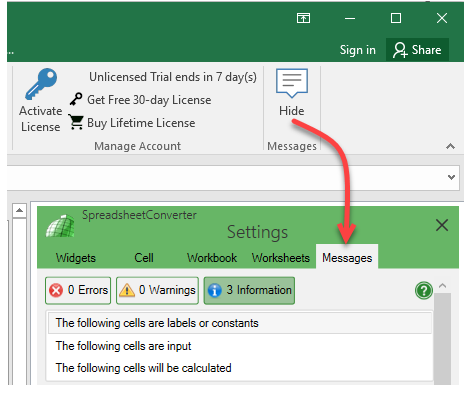 The task pane is pretty wide and can occupy a significant portion of the screen in Excel. When you don't need it, you can close it by clicking on the X in its upper right-hand corner.
Show/hide task pane in version 9 and older
In older versions, the Task Pane section of the SpreadsheetConverter menu allows you to Show the task pane when you need it and Hide it when it's no longer needed.