Create the SSC Calculator file
With the plugin, you get two example files, one that you can use for this initial upload and one to test how to update an existing calculator. If you want to create the example files yourself, and have downloaded and installed the Excel add-in, please do the following:
Activate a paid Professional edition license for SpreadsheetConverter, or request and activate a free-trial license key.
Open the "Weekly Time Card" example spreadsheet and convert it to a web page according to the instructions on the Download page. Leave the example file open in Excel and allow the conversion to finish.
In Excel, select the SpreadsheetConverter ribbon and click on the WordPress plugin button in the Publish section. Note: Click in the middle of the button to avoid the little downward arrow to the right that just opens a list of integration tutorials.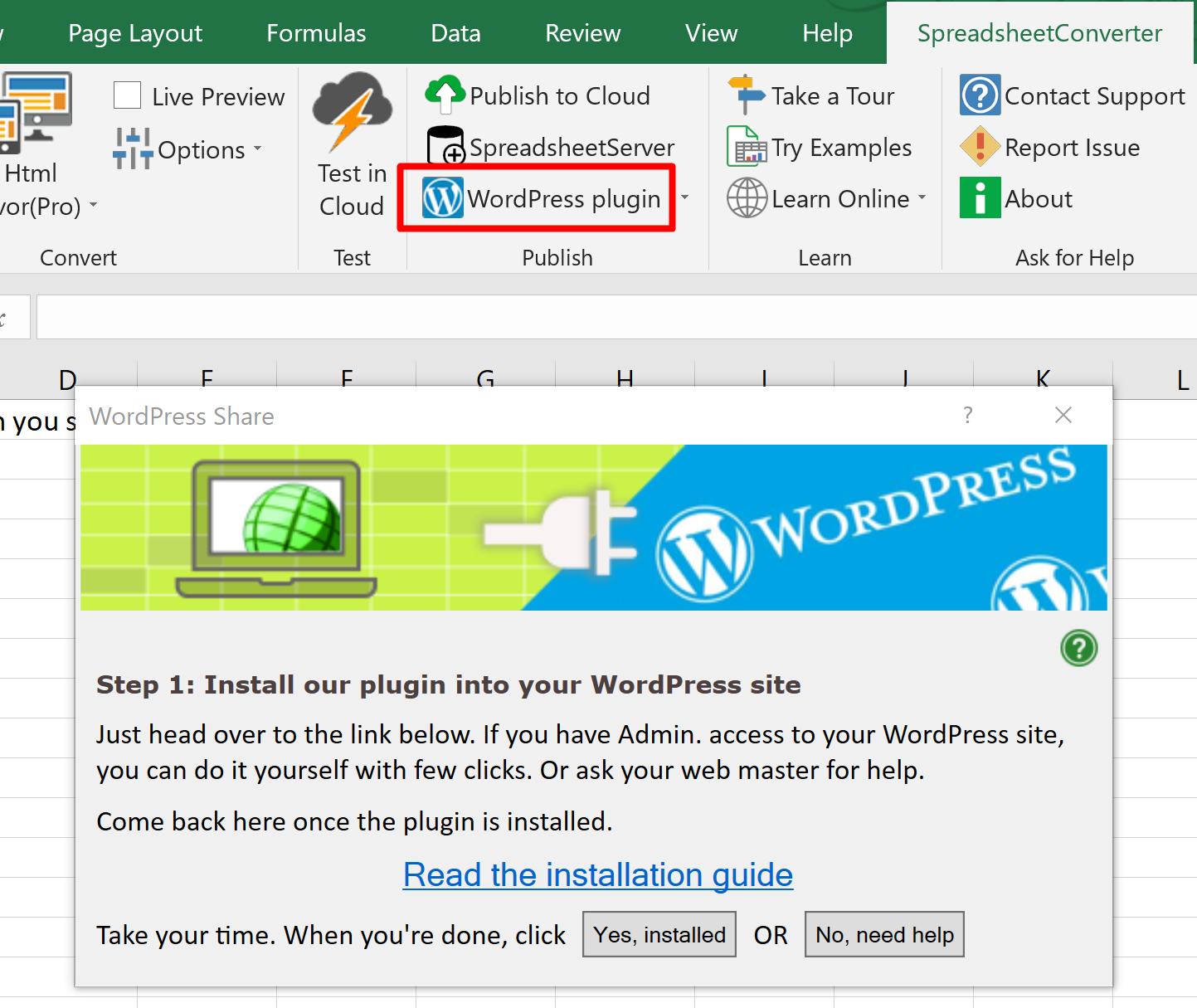 This will start a short wizard that on the first run ensures that you have installed the WordPress Plugin to Import Spreadsheets from Microsoft Excel. It then creates the SSC Calculator file for you.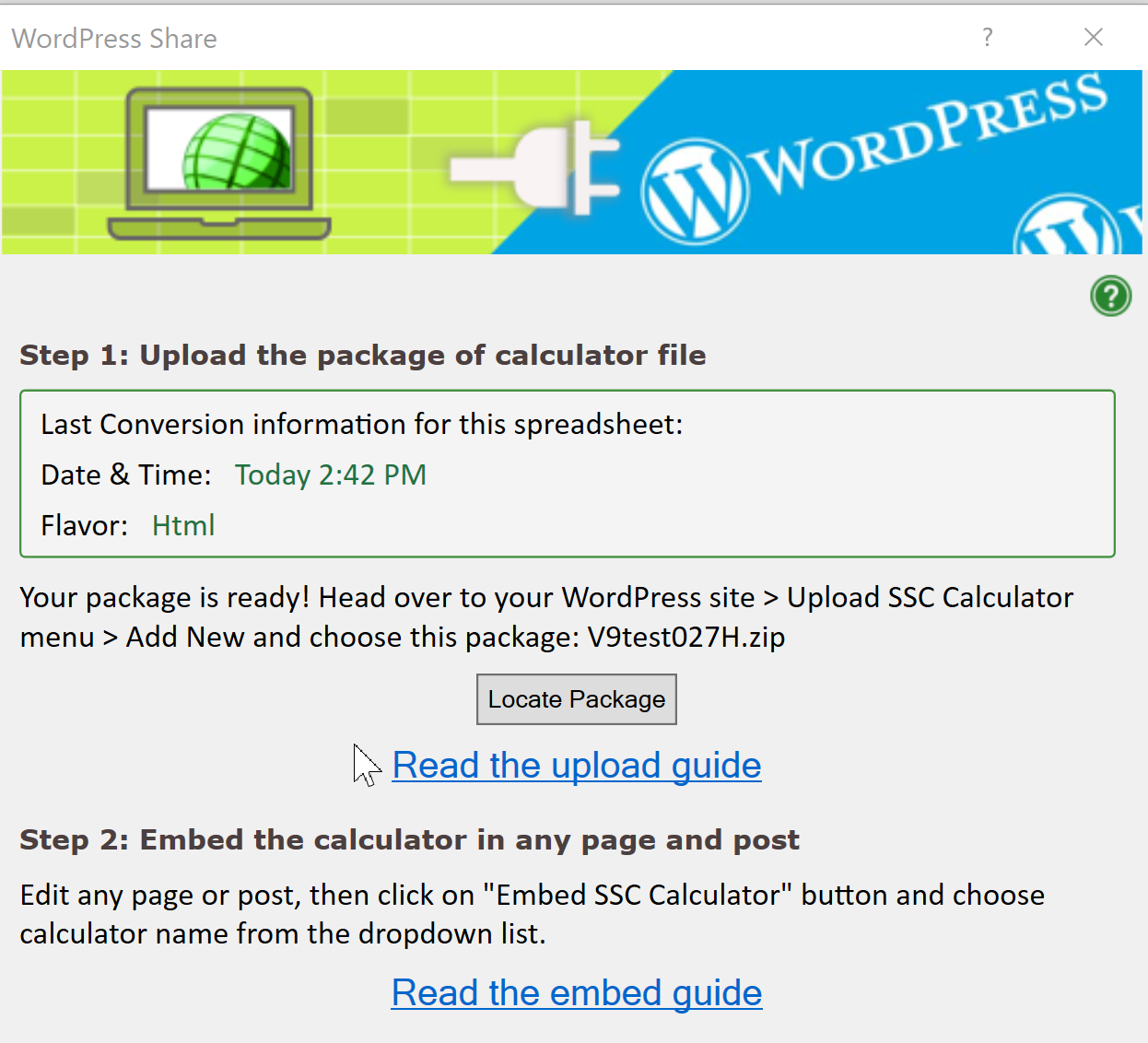 To keep track of the SSC Calculator file, you may click on the Locate Package button to open its surrounding folder in the File Explorer. By default, this will open Documents > SpreadsheetConverter.